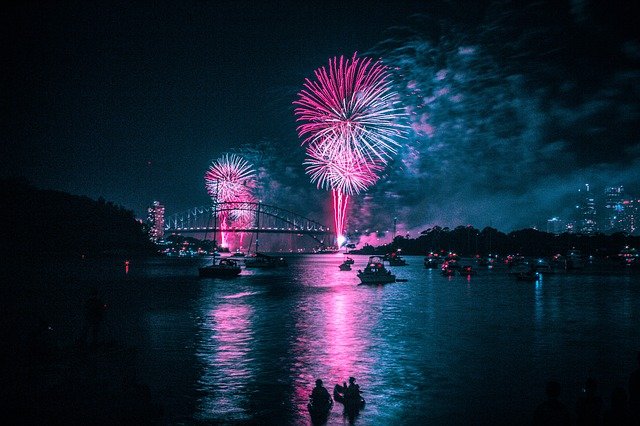 There is something undeniably romantic about staying in a hotel room in the city. There is something thrilling about buzzing your room card and walking into a newly turned down room with impeccable living homewares, clean linen, fluffy towels, a stacked mini bar and virtually whatever you need only a phone call away. It needs to be compulsory for us all, once in a while, to take a rest from the drudgery of life and creating your own bed, to become the best version of yourself — the hotel version of yourself.
Arguably Australia's best city, Sydney, has quite the cornucopia of boutique resorts, from industrial, renovated bars to heritage-listed wharf warehouses, inner city dens to Victorian-style fireplace-flanked retreats. Here are just ten of Sydney's finest boutique hotels and top commercial real estate — order room service, grab a bottle of Grey Goose and blend yourself an in-room cocktail.
QT SYDNEY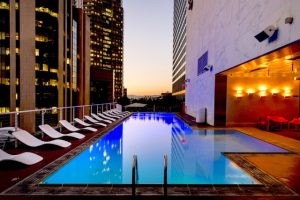 Every one of QT's 200 guest suites have been carefully crafted to reflect and honour the historical Gowings and State Theatre buildings where it resides. QT's exterior is a striking blend of Gothic, Art Deco, and Italianate influenced architecture, and inside, the luxury rooms carry throughout the distinctly Art Deco flavour with display showcases throughout. Its location right in the middle of the commercial district and alongside among the city's most famous theatres makes it a favourite with out-of-towners, while locals can often be found making the best of its various pubs, bistros and restaurants such as Gowings Bar and Grill or the late-night VIP Glit Lounge Bar. Want to stay a bit closer to the shore? The QT Bondi should also be included in this record, filled with custom art from Australian artist Shaun Gladwell and directly across from Sydney's postcard-happy famous beach.
THE OLD CLARE
After months of anticipation, Chippendale's Old Clare Hotel was opened in September 2015. Spearheaded by Singapore-based hotel and restaurant entrepreneur Loh Lik Peng of Unlisted Collection, the renovated watering hole as boutique resort on Kensington Street is genuinely spectacular. Reborn in the (metaphorical) ashes of the historical (and dearly beloved) Clare Hotel and adjacent Carlton United Brewery Administrative Building, the newly-opened hotel boasts 62 rooms and suites featuring high ceilings, legacy wood panelling and exposed brick walls, furnished with PSLAB pendant light, classic furniture and cushions 'motivated by Australian flora and fauna'.
Additional hotel amenities include a rooftop pool and bar, private gym and a Heritage meeting space created by some of the best interior designers in Sydney, in addition to a day spa expected to start early next year. Guests may also benefit from custom-made bicycles to explore the surrounding neighbourhood, or just unwind in the indoor bar near reception and revel in the honest-to-god bespoke scent made by local perfumed candle makers Maison Balzac. That being said, the biggest drawcard could be The Old Clare's high-end restaurants: Automata, the first solo venture from Momofuku Seiobo sous chef Clayton Wells, and Kensington Street Social, by Michelin-starred globetrotter Jason Atherton.
THE OVOLO
Located in a stunning heritage listed building in Sydney's harbourside Suburb of Woolloomooloo, The Ovolo is a boutique resort that positively oozes personality and identity through its coastal interior design style. The quantity of free amenities and offerings for guests is unrivalled, including continental breakfast, beverages at snacks at the 'Lo Lounge', in-room mini bar (yes, the mini bar is FREE), happy hour drinks in the evening and ultra-fast Wi-Fi. The hotel is the best blend of historical texture and modern features, especially on the technological front (every room also has an Apple TV). The magnificent rooms are all generous in size, the facilities are available 24 hours per day and flexibility lies in the core of every feature. Arguably Sydney's best undiscovered boutique stone.
THE URBAN NEWTOWN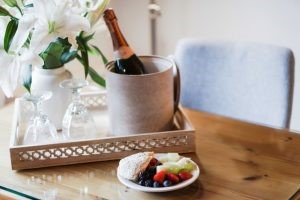 Newtown nabbed a part of this boutique resort activity in 2014 when The Urban Newtown swung open its doors. Located within walking distance of Enmore Theatre and Young Henrys brewery, this is arguably one of the best commercial property investments, as a contemporary hidden gem was made to land travellers in the heart of Sydney's culturally plentiful inner west — Darling Harbour. With dual, triple, queen and king suites and studios all fitted out with a free minibar, this lavish hotel resembles your average high-end design magazine deal. You can lavish life's small luxuries such as free high-speed Wi-Fi, flat screen TVs, Australian-made toiletries and fully-stocked pod espresso machines, along with full in-room kitchens and regular free Australian wine tastings and local craft beer samples. Want to actually luxe it up? The top floor apartment has a private patio with views of the local region and the city.
THE HUGHENDEN
Have a trip into the Victorian age one of the marble fireplaces, high-ceilinged dining rooms, antique furniture and spectacular staircases of The Hughenden. Built in the 1870s from the son of philosopher Barzillai Quaife, this 36-room mansion began life as a house and spent some time as a dance hall and ladies' school before falling into disuse. From the early 1990s, the Gervay family came along and transformed it into a boutique hotel. Centennial Park is just across the street for your morning promenading convenience, and the resort hosts regular art exhibition display services and literary events, if you would like to channel that Victorian vibe into something concrete.
Medusa shares its fashionable spot along Darlinghurst Road with some of Sydney's most treasured historic parks, national trust homes and slick urban developments, which range from fashion boutiques, homewares, gift and style stores, bookshops, galleries, curiosity shops, salons and spas. With a clearly inner-city Soho vibe, Medusa's 18 rooms all reflect the importance of beautiful surroundings, privacy and comfort, which makes it a clear choice for our boutique collection. Each room takes on a single identity at Medusa, including many dog-friendly rooms surrounding the personal inner courtyard, one of just two luxury resorts in the city to accommodate pets.
HARBOUR ROCKS HOTEL
Sydney's Harbour Rocks Hotel is a magnificent yet romantic 59-room boutique resort steeped in the history of the famous Rocks precinct surrounding it. Combining modern lodging and amenities together with the area's iconic tradition, Harbour Rocks Hotel provides spacious and elegant rooms of varying dimensions that showcases some of the best interior design Sydney has. It is set amongst some of the best shopping, dining and exploring alternatives in the city. Indoors, Eric's Bar is renowned for its boutique global wine list, while Scarlet, the hotel's restaurant, serves up fine dining steeped in history. For those wanting to treat themselves, the resort's Harbour View Suite on the top floor includes sparkling views of both the Opera House and Harbour Bridge.
LARMONT SYDNEY BY LANCEMORE
Formerly known as the Diamant Hotel, the Larmont is tucked away behind Kings Cross's famous Coca Cola sign. The Lancemore Group took over in December 2015 and spent a year giving the 76 rooms a massive revamp, so they are now sparkling like new.
ADGE HOTEL
The ADGE Apartment Hotel on Riley Street is every little manifestation of this inner-city, fringe suburb where it's found. Like the artistic, free-thinkers who inhabit or frequent the area, ADGE is a seamless blend of contemporary elegance and edgy experimentalism. Every room follows an open-plan layout, with enormous dining and lounge areas, fully-equipped kitchens and even internal laundry facilities, to say nothing of its guest services: free wi-fi, in-room hair styling and even a private grocery shopper await every guest if they request it. On the dining front, ADGE's larger restaurant, Baccomatto Osteria, provides rustic Italian tapas style, freshly made desserts and mains, while the resort's intimate Japanese restaurant boasts Raita Noda, former head chef at Ocean Rooms, as its host.
THE LANGHAM
So, at five stars, this one's a bit on the ritzy end of this boutique scale, Nonetheless, it is a boutique gem. Only ten minutes' walk from Circular Quay and Sydney's iconic Rocks district, The Langham is the epitome of boutique indulgence. With only 98 exquisite rooms on offer, demand for even only 1 night in this Sydney establishment is high all year around, and with amenities like its gym, sauna, day spa and Magnificent 20-metre indoor pool with a star-dappled sky ceiling, there is almost no reason to explore the awesome areas that surround it. They even have a 'Pampered Pets Program', which makes it one of only Sydney's only pet-friendly accommodation choices at luxury level.